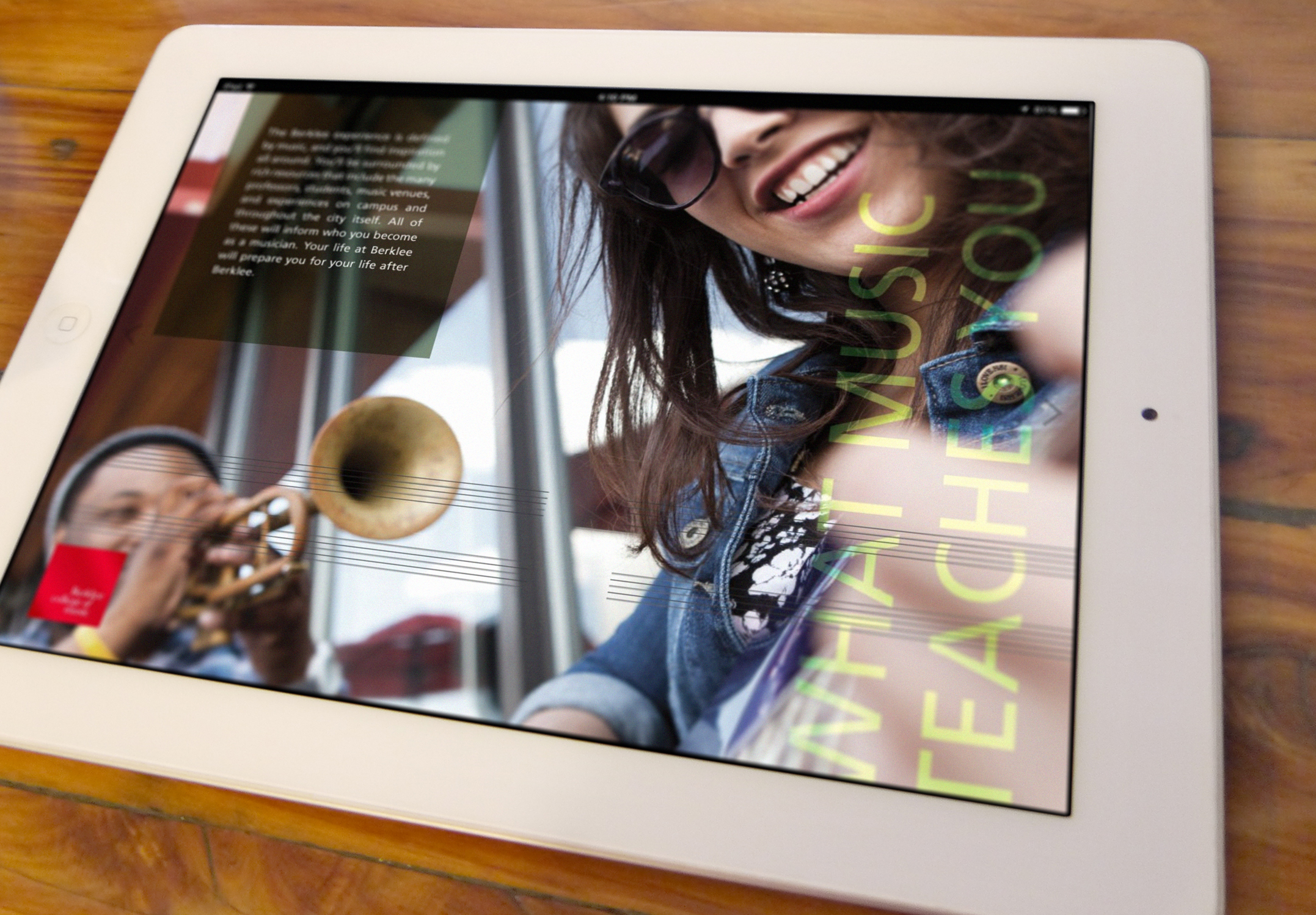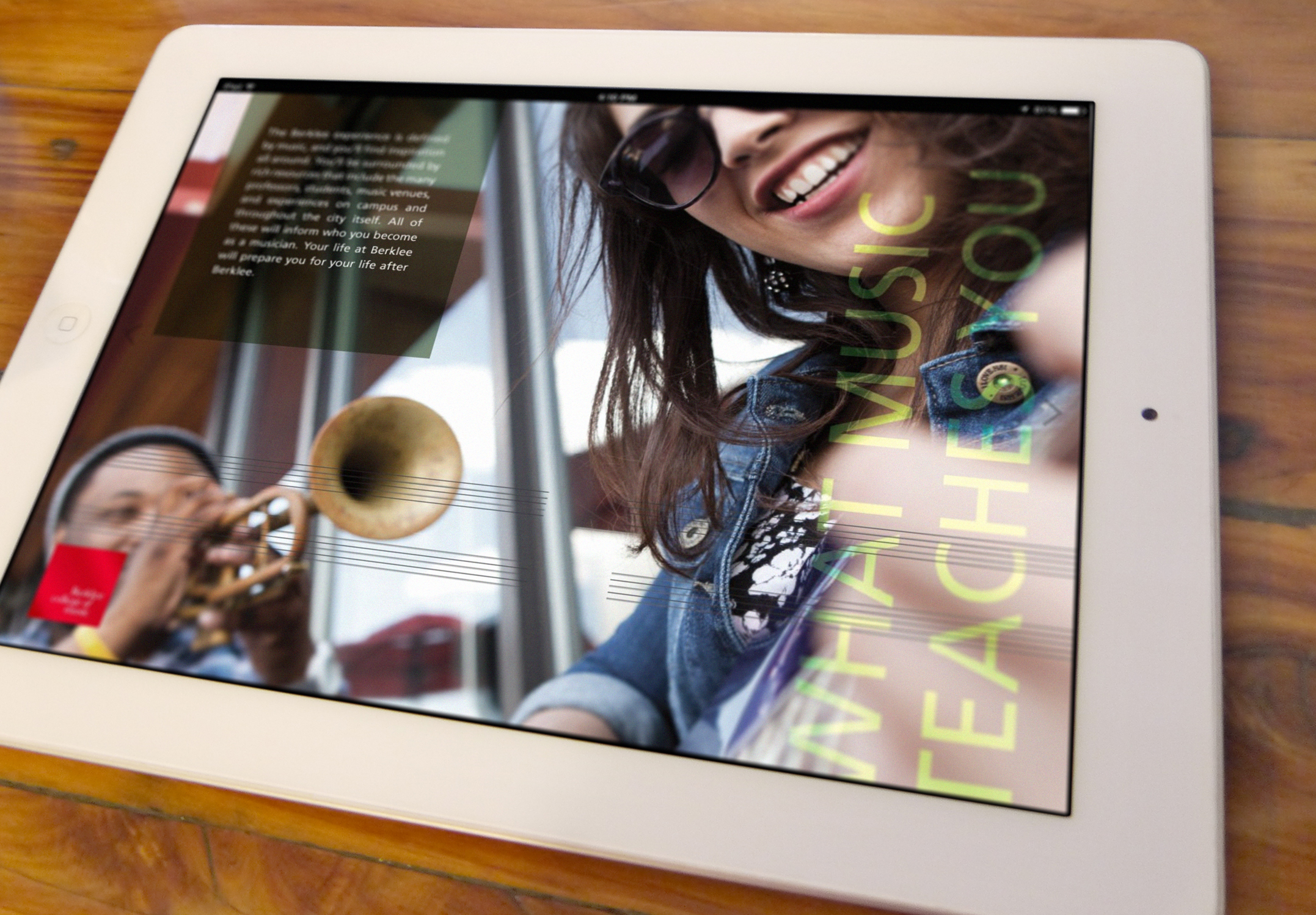 Client: Berklee College of Music
Project: Mobile Recruiting App
Berklee College of Music wanted a new and more immediate way to reach out to international prospects. Printing and mailing viewbooks had proved to be an expensive strategy that was difficult to track. We adapted their print viewbook to function as a mobile app within the Caramel environment.
Berklee's mobile viewbook contained rich media, including video, slideshows, as well as audio tracks and because it we employed mobile-first approach, it functions equally on a desktop, phone, or tablet.
One particular addition we worked hard to include was a "play along" audition feature.
Audio tracks with missing instrumentation and sheet music were presented and the potential students can play along to see if their musical skills are up to Berklee's degree of excellence.
Berklee's viewbook includes more than 25 high definition videos.
The design included mobile optimization - a particular challenge in such a media-rich environment. Berklee's mobile app has allowed them to extend their international outreach to areas never before possible for a fraction of the cost.