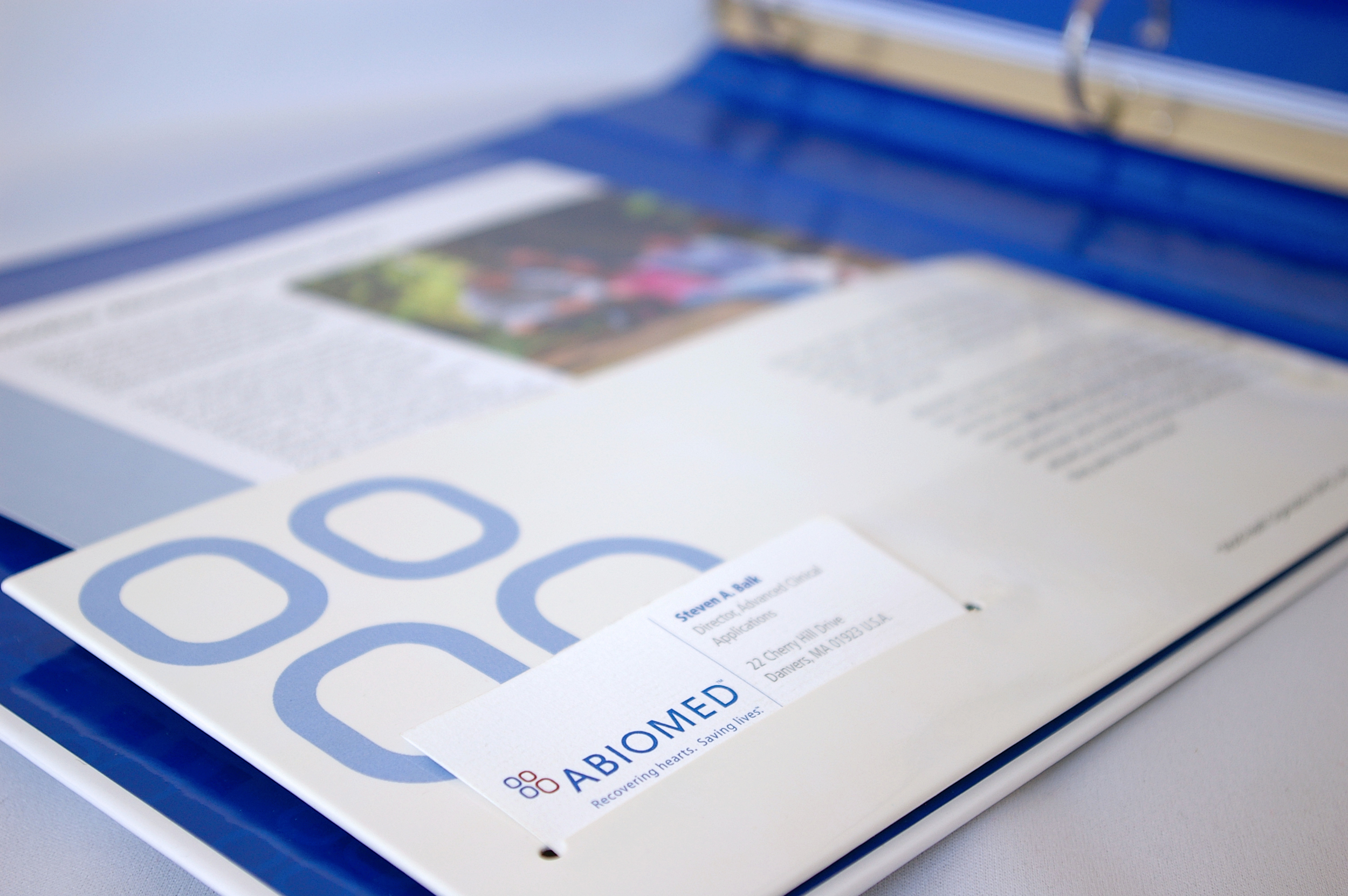 Client: Abiomed
Project: Corporate Rebrand
After more than 25 years as a pioneer and global leader in the manufacture of heart assist and replacement devices, Abiomed was in need of a complete brand overhaul. We were selected to create and execute the new brand in a extensive effort that included virtually every aspect of Abiomed's marketing, sales, and patient and clinician outreach efforts.
The most immediate and visible change was a complete redesign of the Abiomed logo accompanied by a new tagline that reinforces what the company has always been about: "Recovering hearts. Saving lives." The symbol represents the four chambers of the heart.
When it came to the visual identity, it was imperative for the brand to represent the beneficiaries of Abiomed's technology up front. As often as possible, actual patients whose lives were saved by Abiomed devices were featured.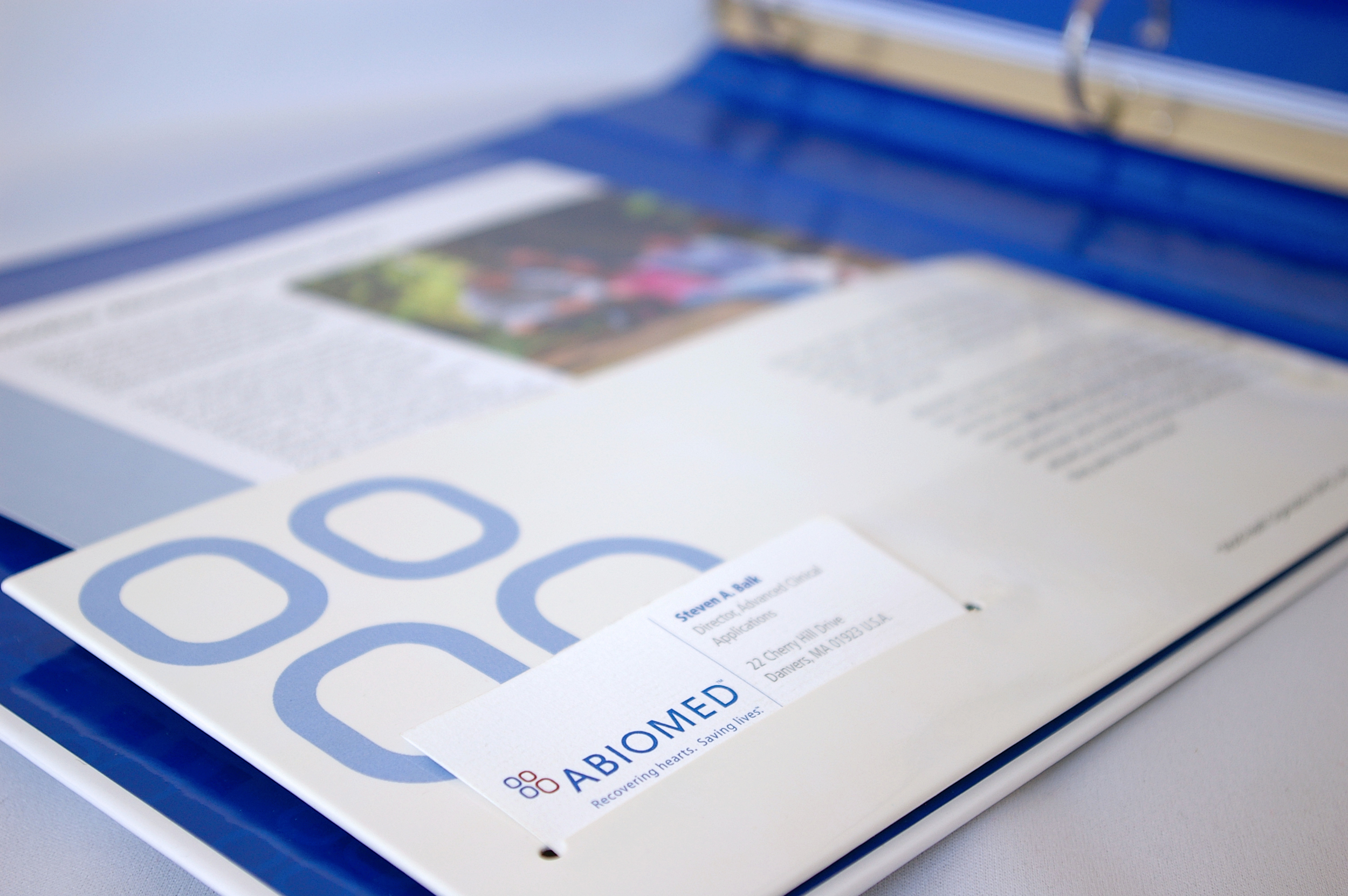 The rebrand included the redesign of the stationery system.
A sales binder for Abiomed's Impella 2.5 - the world's smallest heart pump.
A color coding system was utilized to differentiate the different product lines.
This is a quick reference guide for clinicians to use in the field.
Product spec sheet for the AB5000, a portable ventricle assist device.
The rebrand included the redesign of all product packaging.